Solo Office Interiors offers all types of office partitions to create interiors from European or Russian manufacturers.
Framed Partitions
Designing advantages of systems are determined not only by the material but also by erection procedure. The sections of partitions are assemble at site and can have any sizes that lets divide wall into equal sections. The partitions are customized to install plate glass doors, modern digital locks, air conditioning systems, surveillance systems, and other engineering options.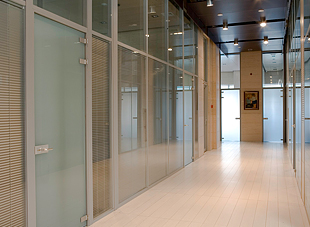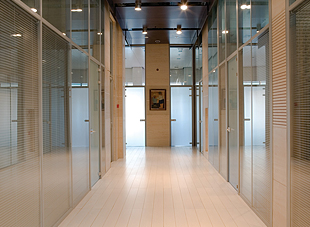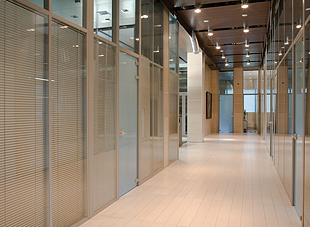 Modular Partitions
Designing differences of modular partitions from framed ones are in their construction, manufacturing and installation processes. Despite framed partitions metal sections are less decorative. Modular partitions use technological options of modern manufacturers. The panels are made mostly of wood particle board or medium density fibreboard to specifications and are fully prepared at the plant. In offices such partitions are installed using a frame which is exact matching.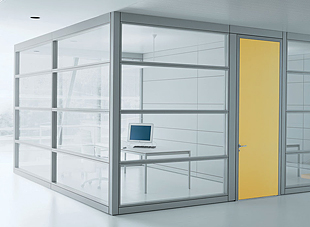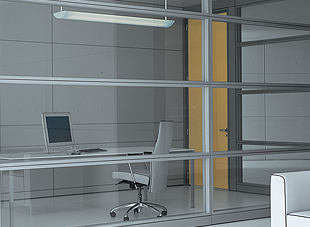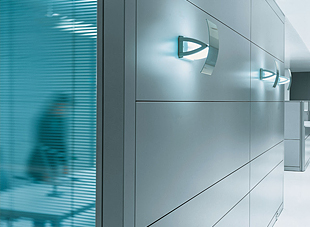 Plate-glass Partitions
Systems of single glazing are used to create spacious and light office space. A lot of aluminum profiles decorations are able to satisfy both architects and customers. These systems enable using swing glass doors or swing laminated doors. The partitions have high level of sound insulation thanks to laminated glass.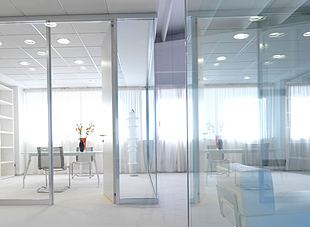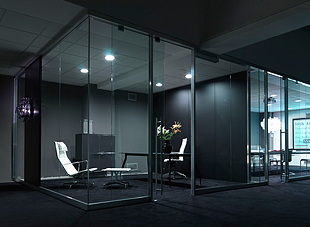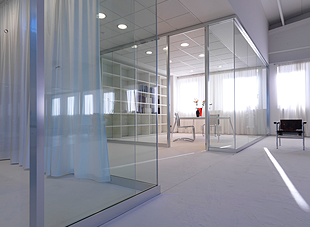 Room Dividers
Combining storage systems and partitions there was one more type of partitions created. In these systems the advantages of modular partitions were improved by a new option to store papers, digital data storage media and anything one needs in modern office. Room dividers sometimes are the only possible option if lacking office space.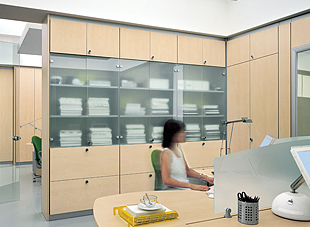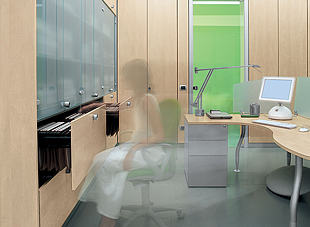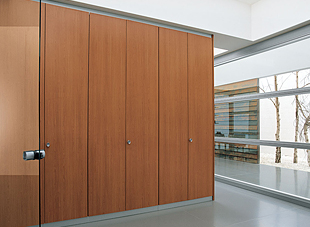 Convertible Partitions
Despite the characteristics of any space and its functions systems of convertible partitions will divide, increase or change the space to meet current needs. Besides visual division convertible walls also are important for sound insulation. Thanks to insulation up to 60 dB there can be held two different events in adjusting rooms.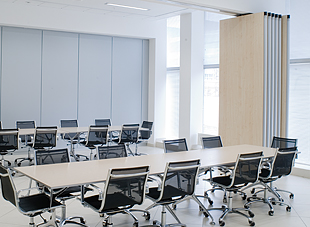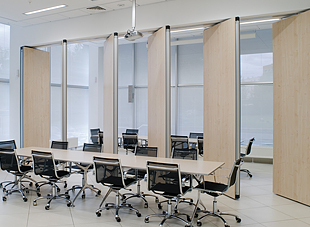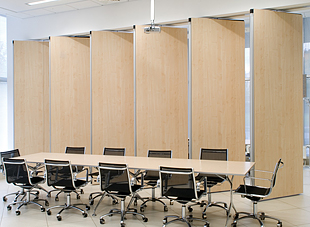 Acoustic Panels
Acoustic panels produced by Topakustik (Italy) let provide comfortable acoustics in office space:in meeting rooms, lecture-halls, conference-halls. Thanks to special perforation on the front and rear sides of the panel Topakustik damps reverbations of any audio frequencies.
There are a lot of variations of panels such as melamine, veneer sheet, glaze and they all help desighners create beautiful and functional office spaces.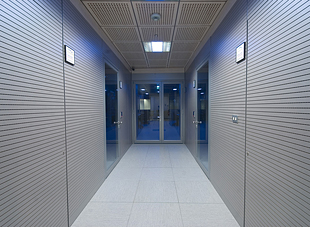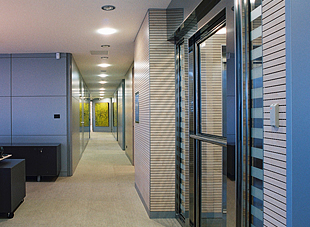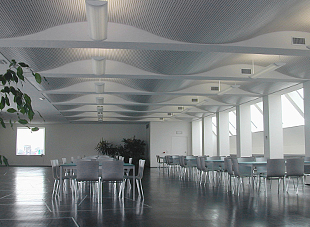 Decorative Panels
A lot of attention is paid to decoration of office walls. With finishing of wall one can bring identity into focus. Using genuine wood panels you can create Englishism. Laminated panels can be used in zones with a lot of traffic. Leather and fabric panels can be used for extra sound insulation. Using the same style doors and built-in furniture are made.