The key player of the Russian office interior market
Solo™ office interiors has been operating on the market since 1993 and we are proud of the reputation earned. More than 650 completed projects in Russia. Solo™ office interiors employs a dynamic staff of over 50 office professionals plus installation teams and warehouse staff. Key personnel has been with Solo™ office interiors since its inception. Departments led by MBA degree managers with at least 5 years industry experience. Trained Installation teams scalable to handle any size project.
The Solo Office Interiors Quality System — ISO 9001:2000 certificate no. 551 — conforms to international standards with respect to the design management and after-sales service quality.

Regional network
Solo™ office interiors is represented with its own representative offices in the main cities of Russia — Saint-Petersburg, Ekaterinburg, Kazan, Novosibirsk, Omsk, Perm, Rostov-on-Don, Samara, Tumen. Moreover, Solo™ office interiors is represented through more than 100 dealerships that make up to around 30% of total sales.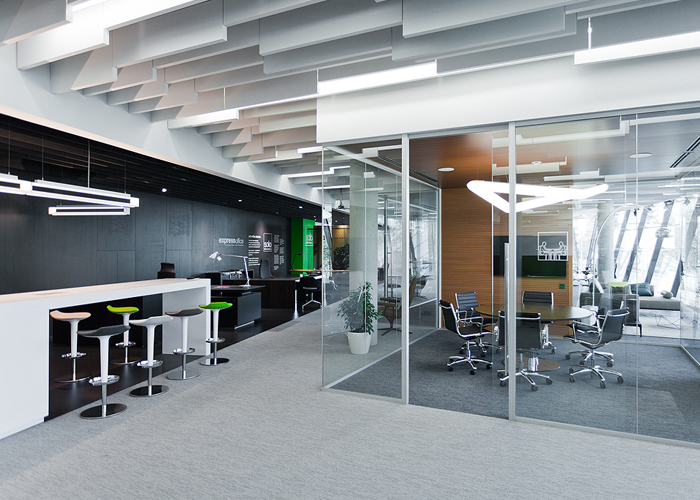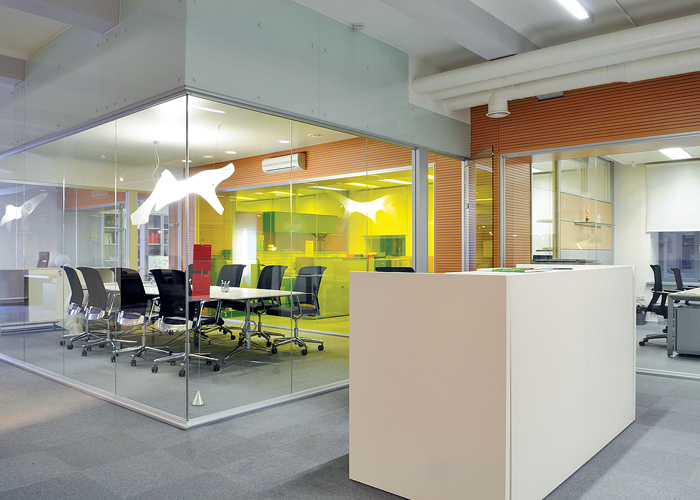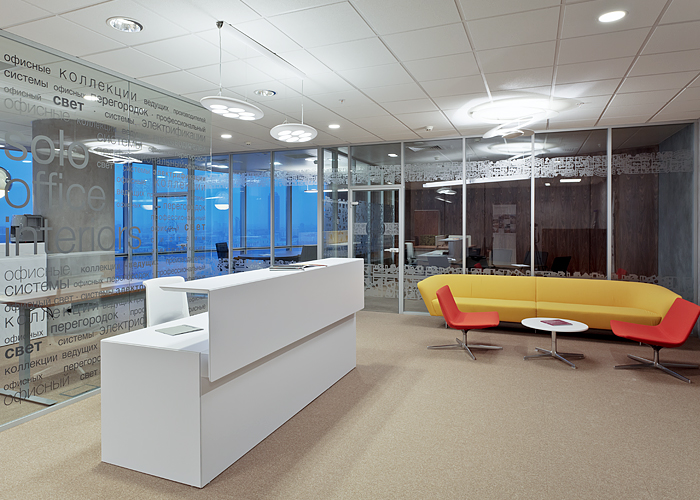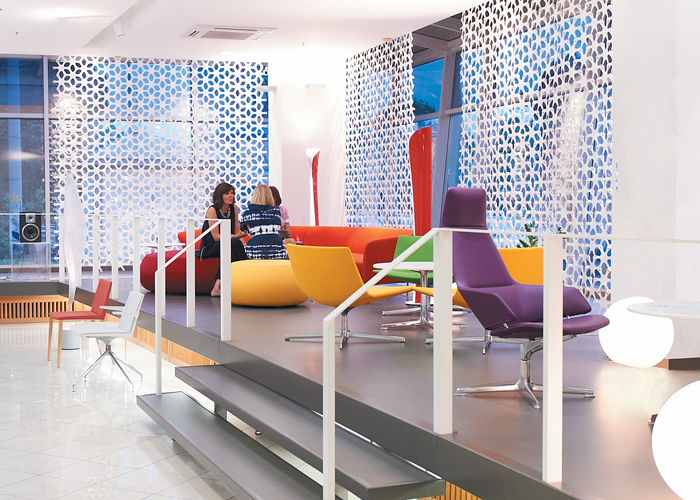 The Main References 2015-2018



Alfa Bank
2015-2018




VTB
Moscow
2017-2018



Pension Fund «Lukoil Garant»
Moscow
2015-2018



Norilsk Nikel
2012



Segezha Group
Moscow
2016-2017




Kronstadt Group
St. Petersburg
2017



Toyota Motor
Moscow
2015-2018



Skolkovo
Moscow
2015-2018



Gazprombank
Moscow
2015-2018




Sheremetyevo
International Airport
Moscow
2016-2018



FSUE «General Radio
Frequency Centre»
Moscow
2015



VimpelCom
Moscow, St. Petersburg, Perm, Kaluga, Belgorod
2016-2017



Japan Tobacco International
Moscow
2015




Rostelekom
Moscow
2017-2018




MRTS
Moscow
2015-2016



JSC Freight
Moscow
2017-2018



Volga-Dnepr Group
Moscow
2016, 2018




Miratorg
Moscow
2015



SIBUR
Moscow
2015, 2016, 2018



LONMADI
Moscow
2016-2017



Congress International
Moscow
2016




HEVEL
Moscow
2017-2018



EvroTransStroy
Moscow
2016-2017



Detskiy Mir
Moscow
2017



FC «Krasnodar»
Krasnodar
2016-2017



Stoloto
Moscow
2015-2018



LUKOM-A Agency
Moscow
2011



INCANTO
Moscow
2016



Gazpromneft —
Moscow Oil Refinery
Moscow
2016



Zagorsk Pipe Plant
Moscow
2017-2018



Russian Authors' Society
Moscow
2016-2018



RD Construction
Moscow
2015-2016



Fonbet
Moscow
2015



Tesoro
Moscow
2015-2016



ViPS Group
St. Petersburg
2016


The Main References 2010-2014



Sberbank
St. Petersburg, Khabarovsk,
Ekaterinburg, Perm, Omsk, Tyumen
2009-2014




VTB
St. Petersburg, Moscow
2009-2012



Norilsk Nikel
2012



Azbuka Vkusa
Moscow
2012-2013



Trade House Sollers
St. Petersburg, Moscow,
Vladivistok
2009-2011




Luis Vuitton
Moscow
2009-2014



Sochi 2014
Moscow, Sochi
2009-2012



MTS
Moscow
2009-2014



Svyaznoy
Moscow
2009-2010, 2012




TAIF
Kazan
2009-2010



Sunflower
Moscow
2010-2011



Japan Tobacco International
Moscow, Almaty (Kazakhstan)
2010, 2011



KOF Palitra
Moscow
2011-2013




Otkritie Financial Corporation
Moscow
2012-2014



McDonald's
2012



IBS
Moscow
2010-2014



Enel
Moscow
2010




Gazkomplektinvest
Moscow
2011



GroupM
Moscow
2011-2012



Mostotrest
Moscow
2011-2012



Aeroexpress
Moscow
2011




Miratorg
Moscow 2011
Bryansk, Belgorod 2013-2014



Center of Financial Technologies (CFT) Moscow
2011



Skolkovo Foundation
Moscow
2011-2012, 2014



CentroCredit Bank
Moscow
2011



HC «Sibirsky cement»
Moscow
2011



LUKOM-A Agency
Moscow
2011



Ital Engineering International
Moscow
2011